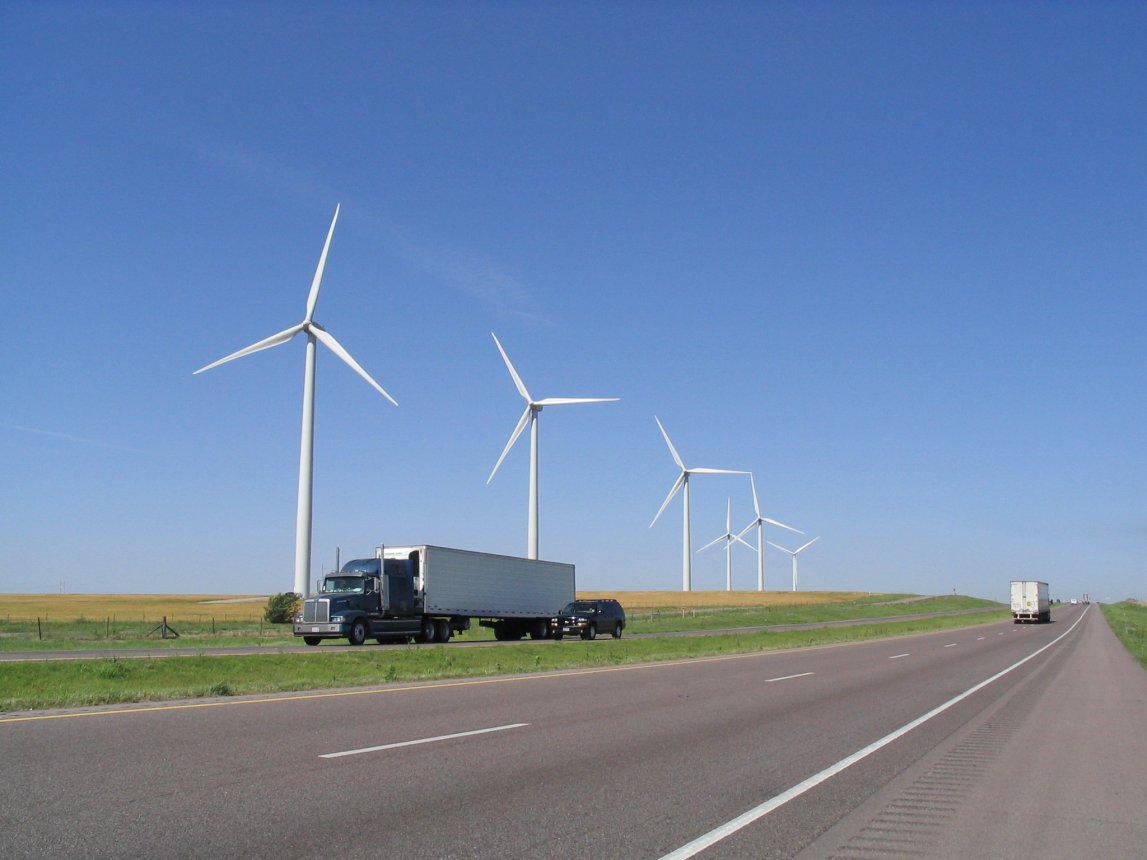 *
Surprise, surprise! After traveling 500 miles and having driven through Oklahoma City, we discovered a
large Wind Turbine Farm
outside of
Weatherford, Oklahoma
. The site crowns the rolling prairie country, and has about 45 turbines scattered over a 25 square mile site. The three blades on each turn slowly and majestically slightly out of synchronization with one another against a creamy blue sky. I really can't do justice to the beauty of the site.
I looked it up on line and found that it is the most recent farm created in the United States. Each turbine creates 1.5 megawatts.
Practical as ever, Joe said we couldn't stop on Interstate 40 today because of traffic, so I'm going back on the return trip, drive into the countryside, stay till sunset and shoot a few hundred photographs.
Tonight we are staying in a Comfort Inn and Suites in
Elk City
, and will drive the approximately 450 miles to
Albuquerque
tomorrow.
love to everyone.
*Wendell, Roger J., "Wind Energy" at http://www.rogerwendell.com/wind.html. viewed at 7:55 PM EDT.